To connect IIFL in AlgoDelta's Copy Trading software, follow these steps:
1. Generate the API Key from the IIFL Api Portal.
2. Add IIFL Account Details in Algodelta's Copy Trading
Step 1:
Go to https://ttblaze.iifl.com/dashboard#!/login for Login.
Enter "Login ID" and "Password" and Click on 'LOGIN'.
You will see the API Dashboard. and Click on "My APP".
From DropDown click on "Create New Application".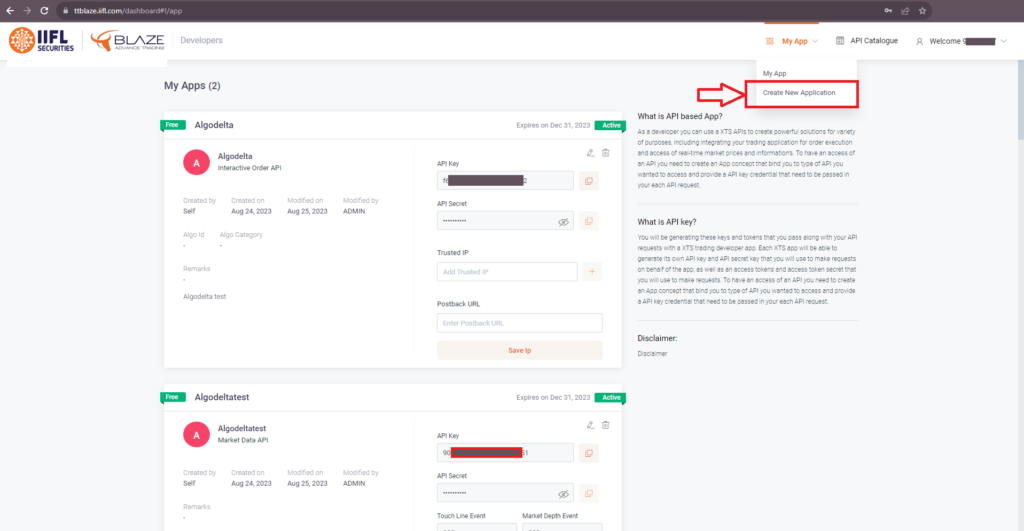 Step 2:
You will see the empty Form.
Enter "App Name", and "App Description" then select "Interactive Order API".
You will see the Postback URL option. Enter "https://copytrading.algodelta.com/panel/brokertoken".
Now Skip Basic Information and Click On "CREATE NEW APPLICATION".
Step 3:
You will see API has been created but it is Deactive.
You will be active within 24 hours from admin. If you want early approval you can contact IIFL support. Once API is approved you will receive mail.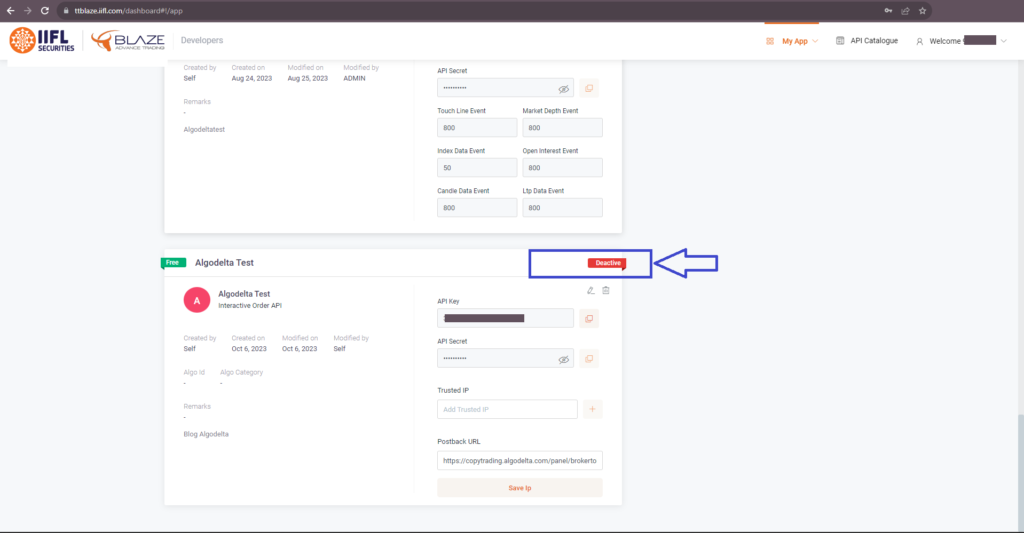 Step 4:
Now, go to AlgoDelta's Copy Trading using the following link:
https://copytrading.algodelta.com. Enter your AlgoDelta email ID and password.
Step 5:
Go to the "User Management" tab and click on "Connect User's Broker." Select "iifl" as the broker and provide the following details: Nickname, Mobile Number, Email, IIFL ID, IIFL-XTS API Key and IIFL-XTS API Secret (generated from the IIFL API portal). Click on "Add." You will see a "Broker Connected" pop-up.
Step 6:
Click on the "Demat View" button next to your account. You will be able to view your positions, order book, trade book, margin details, and P&L (Profit & Loss).
Step 7:
Now, go to the Copy Trading section and add your account. Ensure that you have purchased a copy trading plan from the "Copy Trading Plans" tab. Click on the dropdown menu to set your account as a master or child account, depending on your preference.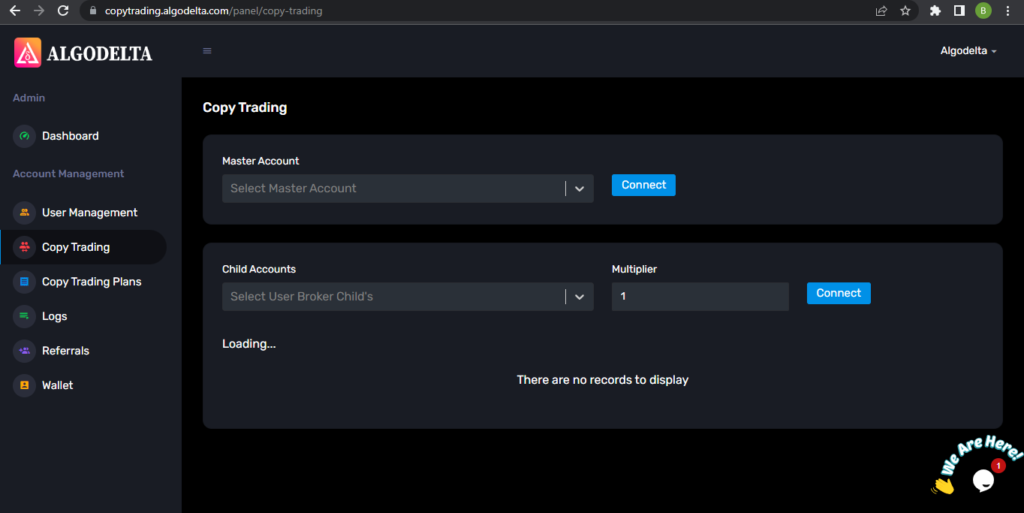 Conclusion:
By following these steps, you will successfully connect your IIFL account to AlgoDelta's Copy Trading software and gain access to its features for enhanced trading experiences.